Keeping You On the Road!--

Chief's Auto
Official State

Inspection Service

The team at Chief's Auto in Virginia Beach, VA is taking good care of vehicles throughout the Hampton Roads area. Ask around about us and you'll find that we have a stellar reputation for quality repairs and maintenance service. Owners can trust us to take care of their service needs with the industry's most advanced equipment. The reason for your vehicle's extended road-life is our preventative maintenance services. Take the stress and the hassle out of your scheduled maintenance service by trusting your vehicle and your time to Chief's Auto. We know you have better things to do than spend the afternoon in our repair shop. That's why we make our services quick and convenient to get you back on the road and on with your day. Your vehicle will thank you for allowing it to spend some time with us! It'll thank you with enhanced road performance and improved efficiency.
Preventative Maintenance

Schedules

We handle everything from routine maintenance like oil changes, tune-ups, filter changes, diagnostic services, maintenance inspections, and more! Knowing the truth about your vehicle's condition is half the battle! Many owners run into expensive and extensive repair needs just because they aren't aware of what's happening under the hood. Our highly qualified and well-trained technicians are using the most advanced technologies and service techniques. You can trust that your vehicle is receiving the best service possible at Chief's Auto. Let us keep you ahead of any costly repairs and breakdowns by performing accurate diagnostic services and timely maintenance. A thorough analysis of all your vehicle's systems–engine, mechanical, electrical–will identify any current problems and any potential ones. If you notice any warning signs from your vehicle's engine, transmission, braking system, suspension, heat and A/C come see us first!
Schedule Your Auto

Services Today!

Timing is everything! So don't waste any of your time or money on misdiagnoses and unnecessary repairs. We have the service team that's on your side. Our goal is to make sure you're getting the most out of your vehicle's performance. You bought your vehicle to be out on the open road, not stuck in a service bay. Chief's Auto has techs that are "here" to help you "out there." That's the job of any quality repair shop; not just to fix problems but to avoid them altogether. In the meantime, you enjoy quality driving experiences in safety and comfort. Give us a call today at 757-384-9418 to schedule your next maintenance service or repair appointment. Feel free to use our convenient online scheduling system right now. Next time you're in the area–851 S. Lynnhaven Road–stop by! We gladly accept all of our walk-in customers.
We Specialize in a Variety of

Auto Repair Services
Standard Maintenance

Services
Factory Scheduled Maintenance
30/60/90/120K Mile Services
DMV Certified Vehicle Inspection & Repairs
State Inspections & Repairs
Computer Diagnostics
Oil Changes
Tune Ups
Filter Replacements
Safety Inspections
Windshield Wiper Blades
Fluid Services
Trip Inspections
Maintenance Inspections
Check Engine Light Diagnostics & Repair
Brake Repair & Antilock Braking System (ABS) Repair
Shocks & Struts Repair
Chassis & Suspension Repair
Suspension & Steering Repair
Transmission
Transmission Repair & Service
Transmission Replacement
Driveline Repair & Maintenance
Axle Repair & Replacement
Clutch Repair & Replacement
Transmission Fluid Service
Flywheel Repair & Replacement
Driveshaft & U-Joint Repair
Transmission Flush
Differential Diagnosis
Differential Rebuild & Service
Engine

Services
Engine Repair
Engine Replacement
Engine Performance Check
Belt Replacement
Hose Replacement
Cooling System Repair
Radiator Repair & Replacement
Water Pump Repair & Replacement
Drivability Diagnostics & Repair
Fuel Injection Repair & Service
Fuel System Repair & Maintenance
Ignition System Repair & Maintenance
Heating & Air Conditioner

Repair
Heating & Cooling System Diagnostics
Auto Air Conditioning Repair & Service
Heating System Repair & Service
Belt Repair & Replacement
Compressor Repair & Replacement
Evaporator Repair & Replacement
Refrigerant Replacement
Fleet

Services
Factory Scheduled Maintenance
Preventative Maintenance (PM)
Semi & Commercial Truck Repair & Maintenance
Pre-Purchase Inspections
DOT Inspections
State Inspections
Fleet Accounts
Auto Electrical

Services
Electrical System Diagnostics & Repair
Alternator Repair & Replacement
Starter Repair & Replacement
Windshield Wiper Repair
Power Lock Repair
Power Antenna Repair
Power Steering Repair
Power Window Repair
Power Accessory Repair
Light Repair & Bulb Replacements
Exhaust

Services
Exhaust Repair & Replacement
Muffler Repair & Replacement
Tailpipe Repair & Replacement
Catalytic Converter Repair
Exhaust Manifold Repair
Custom Exhaust Fabrication
Exhaust Upgrades
Tire

Services
Tire Sales
Tire Installations
Tire Rotation
Tire Balancing
Tire Replacement
Wheel Alignment
Tire Air Pressure Checks
Tire Pressure Monitoring System (TPMS) Repair & Service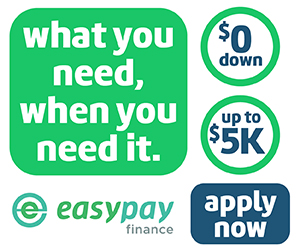 Schedule A Service

Appointment